Welcome to the Aylesbury Leaseholders Action Group. We are a group of leaseholders who have got together as a result of Southwark Council's plans to compulsory purchase our homes in order to make way for a highly inequitable 'regeneration' scheme, which is booting us out of our homes to make way for luxury housing that none of us can afford.
Our structurally sound and well-loved spacious homes, sit primely-located between Southwark's largest park and the new Bakerloo line station proposed to be built on the site of the Old Kent Rd Tesco superstore. Instead of incorporating us within the scheme, the Council is booting us out using compulsory purchase powers and offering a pittance in compensation. Unfortunately, compulsory purchase law allows the Council to discount any uplift in property values (point gourde rule) resulting from regeneration, allows the council to use unqualified officers to value our homes and allows them to use their own settlements with leaseholders on the estate as evidence of market value. This means it can get away with paying as little as £75k for a large (47m2) 1-bed flat, when equivalent ex-council properties in the area are selling for four times this amount.
The Council claims that it is offering shared ownership in the new-build Aylesbury homes. But the shared equity deal comes with restrictive clauses in the small print, i.e. limits to succession and restrictions on capital uplift; i.e. leaseholders' share of the equity does not increase in line with the property market.
63 year old market trader Tony Beattie and his wife took up the shared equity offer after being subjected to a compulsory purchase order in 2013. They were forced to accept the Council's paltry compensation of £140k for their 3-bed maisonette on the Wolverton block and reinvest this as a 56% share of a 2-bed new build property on phase 1a of the redevelopment (Albany Place). However, the small print of Mr Beattie's lease says that if he don't staircase up to 100% ownership then they will only receive their initial cash payment of £140k should they ever wish (or need) to sell the property.
It comes as no surprise that only 3 of over 200 leaseholders 'decanted' in the regeneration's initial phases have taken up this appalling 'shared equity' offer, in which the equity is anything but shared.
A very small number of leaseholders have been rehoused as tenants, but all leaseholders are required to be means-tested in a financial assessment procedure which is not clear and transparent. This results in confusion and is leading to entirely arbitrary decisions as to who qualifies for rehousing or shared ownership options and on what terms. Furthermore, leaseholders are being forced to sign confidentiality agreements preventing them from discussing the terms of their rehousing offer with anyone.
During the initial consultation on the regeneration of the estate, leaseholders were offered a 'like-for-like' swap – i.e. the option of swapping the lease on their home on the Aylesbury for an equivalent size council-owned property elsewhere in the borough. This guarantee was enshrined in Council policy at the time and detailed in the leaseholder handbook.
However, it was later removed once the decision making process was complete and the decant commenced. The Council has made no clear explanation as to why this is the case and we are campaigning to have the lease swap option reinstated.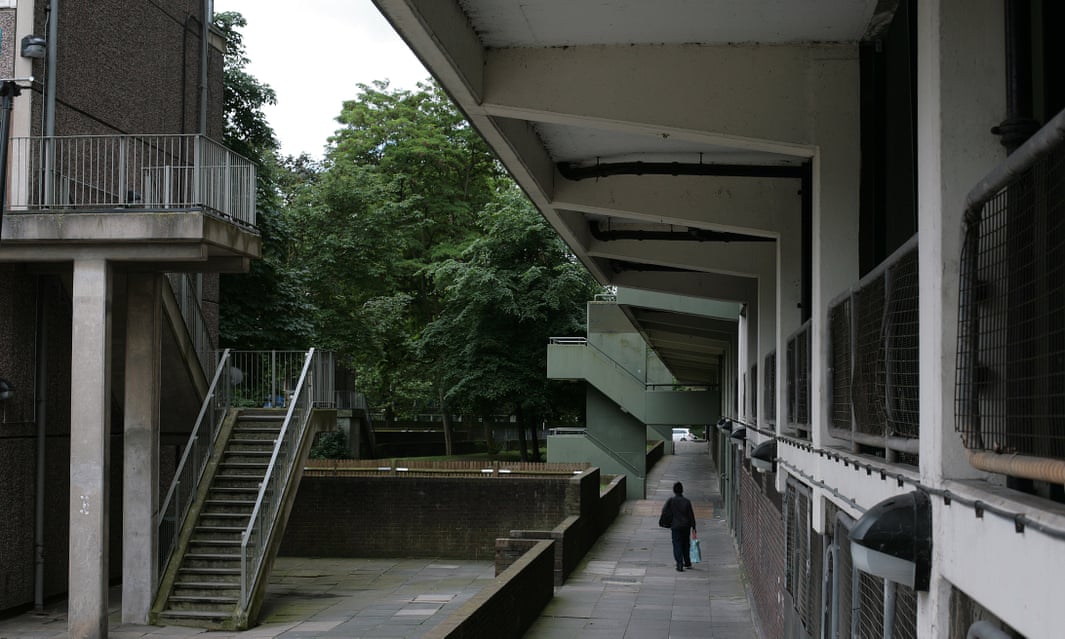 As the decant proceeds in phases, those who refuse the Council's offer are left isolated in empty blocks with services disconnected and are served with compulsory purchase orders. Here's a summary of the Compulsory Purchase Order (CPO) Public Inquiry for phase 1b/1c and link to our statement of case, appendices, our opening submission and our closing statement. These provide a brief overview of our arguments why the scheme is unjust and unfair to leaseholders.
In Sep 2016, the Secretary of State announced that he would be blocking Southwark's application for the CPO, on the grounds that the scheme is in breach of our basic human and equalities rights. The Secretary of State's decision was based on the fact that many elderly leaseholders and those from black and ethnic minority groups were being forced to relocate elsewhere, rather than being rehoused on the scheme footprint.
Ultimately we are fighting for our homes not to be demolished. They are bright and spacious and there is nothing wrong with them. Many of us have been settled here since the estate was first built and the majority of us do not want to move. Homes in later phases are now being brought up to the government's Decent Homes Standard at a cost of circa £14k per home. Leaseholders are being invoiced for these major works and we see no reason why our homes should refurbished only to be subsequently demolished.
We have tried unsuccessfully to make our voices heard by our elected representatives. In March and June 2016 we applied to make a deputation to the Council's Cabinet meetings where it was considering policy changes affecting valuation procedures that would affect our homes. On both occasions the Council rejected our requests preventing us from making our representations. We have also been excluded from being part of the (Council-run) 'Creation Trust', which is supposed to be a representative voice for residents. Besides being funded by the Council and developer, the Creation Trust is chaired by the Council's Cabinet member for Regeneration. In March 2016, an Aylesbury resident was excluded from the Trust's board for having spoken out in opposition to the demolition of her home and the loss of council housing.
We meet on a regular basis and hold open drop-ins and general meetings. Our purpose is also to offer as much advice, help and support as we can.
Here, is the deputation we made to the Council's Overview & Scrutiny meeting on 10th October 2016, where our requests for independent valuations and like-for-like swaps were dismissed by our elected Councillors:
We are requesting the reinstatement of the like-for-like swap policy, i.e. an exchange for another council home elsewhere in the borough, or an interest-free (inflation linked) loan to enable us to buy one of the Aylesbury estate new-builds.
We are not moving because we want to; we are moving against our will, because the Council wants to sell our estate for redevelopment. We should therefore not be under any financial disadvantage as a consequence. We have worked hard to become 100% homeowners and will not accept being downgraded to shared ownership or anything less.
If you would like to find out more please email us at haleaseholders@gmail.com
Aylesbury Leaseholders Group – 4 July 2014 Press Statement
Southwark News article (CPO) – 10 July 2014
Aylesbury Right to Buy tenants forced out of City – 8 Sep 2014
Mayor Backs Call for Independent Valuers – 23 January 2015
The Guardian (13/07/2016)